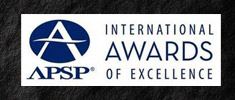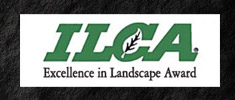 Custom Pool Design and Construction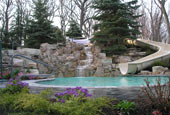 From design to engineering to construction, our specialty is producing the most beautiful and functional swimming pools in and around the Chicago area. By blending the design to compliment your home and then making sure everything is included, we provide homeowners with a swimming pool that not only looks gorgeous but also brings clients many years of enjoyment with minimum maintenance.
Outdoor Kitchens and Gazebos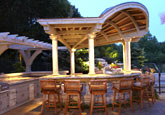 If you love grilling and entertaining outdoors, wait until you try it in a kitchen we've designed. You'll never want to cook or eat inside again. Building your outdoor dream kitchen is our job. Figuring out who deserves to be invited to all the back-yard barbecues in such an excellent space—well, that's going to be quite a challenge on your part.
Fire Pits and Seating Areas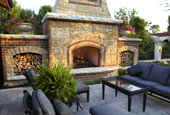 Black Creek Canyon can help bring your dream backyard into reality with custom designed and built additions, such as seating areas and fire pits. For those who want things simple and natural, a stone fire pit is warm, inviting, and easier to maintain than typical patio furniture. Whether complementing an existing swimming area or creating a centerpiece for outdoor living, a well-designed seating area is an ideal solution.
Custom Waterfalls and Swimming Pools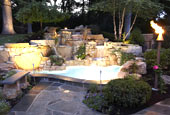 Custom waterfalls are where Black Creek Canyon started. From large commercial entrances to smaller residential back yards, we have won awards for our designs as well as our construction techniques. Using only industry-proven equipment and materials of the highest quality, our waterfalls are both beautiful and easy to maintain, especially when coupled with a custom pool. Call today to discuss your ideas or needs.
Cabana's and Pavilions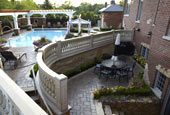 For the ultimate privacy when entertaining or relaxing, a custom cabana and pavilion can can complete a pool, sitting area, or outdoor kitchen. Black Creek Canyon can supplement an existing stone patio with a private cabana or develop a new design that emphasizes privacy and coverage. Call us today at 708-645-7900 to see how we can make your dreams a reality right in your back yard.
What Drives our Design Philosophy
Insure Your Privacy and Intimacy
We take pride in designs that are comprehensive in their detail and overall beauty. These designs evolve naturally in response to both the site and the client's needs. To envision the possibilities, visit our gallery of award-winning pool, waterfall, and landscaping designs.
Proper Blend of Form and Function
It doesn't matter how beautiful something is if it doesn't work. All Black Creek Canyon designs are function-driven, based on the needs and wants of you, the client, and how you choose to entertain guests and enjoy your life at home.
As Close to Nature as Possible
We minimize the use of synthetic materials. We bring our clients a sculptured and organized natural setting, working with nature, not against it.
Low Maintenance—High Visibility
Beauty shouldn't be a burden. From our production techniques to our equipment to the materials we select, we consistently strive to minimize and even eliminate the need for ongoing maintenance so you can enjoy our work.
Client Inspiration In Every Project

After several trips to Italy, a high-profile client came to us with pictures of an old Italian wood-burning pizza oven. His dream was to relive those trips to Italy through an outdoor kitchen that would entertain his entire family comfortably. The stone, the size, the placement, and the views from various windows of the house were critical.
It's way beyond just having a nice pool or an outdoor kitchen. It's about your having only so much time and wanting to enjoy every last second of it with the people you choose—your family, your friends, in a setting created by your vision.