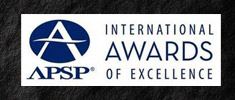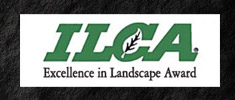 Black Creek Canyon's Industry Memberships and Certifications
The Illinois Landscape Contractors Association
Proud Member and Top Contractor Award Winner

Stone, wood, water, earth, and light: Our designs reflect the native beauty of the earth. Whether made for the suburbs of Chicago or the Southwestern desert, they make use of the finest in natural materials. We select those materials on the basis of appropriateness, durability, and aesthetic value, delivering work that is done to the highest standards. Please contact us for endorsements from our clients and peers.
The Association of Pool & Spa Professionals Member
Member and Certified Building Professional
Our custom swimming pools, landscapes, waterfalls, and outdoor entertainment and living spaces are made to please your eye and senses today and years from now. We bring long experience and an eye for the most elegant, innovative solutions to the challenges that each project poses. In meeting those challenges, we deliver value on your investment, adding to the worth of your property and enhancing your pleasure in living there.
HOUZZ - Home Renovation and Landscape Design Ideas
Find us on Houzz.com

Many look to Houzz to connect homeowners and home professionals with the best ideas, designs, tools and resources. This is a great site to browse landscaping designs and find inspiring ideas for your next pool or landscape. Its also a great site to vet the right construction professional. We would be honored to make your home or backyard into our next award-winning design and proudly showcase it here.