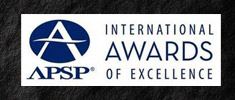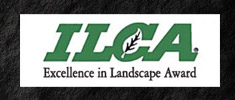 More than 70 Local and International Awards in Pool, Waterfall and Landscaping Design
20+ Awards from the Association of Pool & Spa Professional

The APSP International Awards of Excellence (AOE) recognizes and rewards installations of pools and hot tubs that showcase the most beautiful and creative work in the pool and spa industry. Hundreds of entries are submitted each year, representing member firms across the United States and around the world. This event is open exclusively to APSP members only.
20+ Awards from Aqua Magazine for Pool Design & Construction

The AQUA Choice Awards honor the best in residential pool and spa design. From simple installations to extravagant custom concrete pools, entries are accepted from various scales of design. Judging is performed by a panel of industry experts who consider the quality of design, engineering and execution, design context, sustainability, and value to the client.
30+ Awards for Excellence in Landscaping Design

The Illinois Landscape Contractors Association awards contractors and designers for true excellence and innovation in various forms of landscape design and takes into account various facets of the project, including costs, maintenance, equipment, aesthetics, and overall fit. ILCA has recognized Black Creek Canyon with a gold medal in residential landscaping construction.
2014 & 2015 - International and Regional Awards for Pool & Landscape Design
Some of our most recent work includes these projects which were completed in 2014. All four projects won awards with two golds, one international, and two Merits in Landscape Design. No other custom contractor pool or landscape company in the Midwest was won simultaneous Gold awards in Pool Design and Landscaping Design
Portfolio of Custom Pools and Waterfalls.
Throughout the years, Black Creek Canyon has received many awards in numerous competitions and over several categories. We're now working on a portfolio to be photographed for this site, and we soon hope to have all of them displayed in a gallery here. Four awards down—70 more to go.
Other awards include:
Illinois Landscape Contractors Association "Excellence in Landscape" Merit Award Recipient—2003
Illinois Landscape Contractors Association "Excellence in Landscape" Merit Award Recipient—2003
Aqua Magazine "Aqua Design" Gold Award Recipient—2003 Water Feature Category
Aqua Magazine "Aqua Design" Silver Award Recipient—2003 Water Feature Category
Aqua Magazine "Aqua Design" Bronze Award Recipient—2003 Concrete Pools Category
National Spa & Pool Institute (NSPI) International "Awards of Excellence" Bronze Award Recipient—2002 Residential Water Feature Category
National Spa & Pool Institute (NSPI) International "Awards of Excellence" Bronze Award Recipient—2002 Commercial Water Feature Category
Illinois Landscape Contractors Association "Excellence in Landscape" Merit Award—2002 Residential Landscape Construction
Illinois Landscape Contractors Association "Excellence in Landscape" Merit Award—2002 Residential Landscape Construction
Illinois Landscape Contractors Association "Excellence in Landscape" Merit Award—2002 Specialty Category
National Spa and Pool Institute (NSPI) Midwest Chapter Gold Award—2001 Residential Pool
National Spa and Pool Institute (NSPI) Midwest Chapter Gold Award—2001 Residential Pool & Spa
National Spa and Pool Institute (NSPI) Midwest Chapter Gold Award—2001 Residential Pool
National Spa and Pool Institute (NSPI) Midwest Chapter Gold Award—2001 Residential Spa
Aqua Magazine "Aqua Design" Silver Award—2001
National Spa & Pool Institute Residential Interior Pools International Gold Award—2000
Illinois Landscape Contractors Association "Excellence in Landscape" Specialty Category Gold Award—2000
National Spa & Pool Institute Midwest Chapter Residential Spa & Water Feature Gold Award—2000
Illinois Landscape Contractors Association "Excellence in Landscape" Commercial Landscape Construction Gold Award—2000
National Spa & Pool Institute Midwest Chapter Residential Interior Pool Gold Award—2000
Illinois Landscape Contractors Association "Excellence in Landscape" Merit Award Recipient—2000
Illinois Landscape Contractors Association "Excellence in Landscape" Silver Award Recipient—1999
Illinois Landscape Contractors Association "Excellence in Landscape" Merit Award Recipient—1999
National Spa & Pool Institute Midwest Chapter Gold Award Recipient—1998-1999
National Spa & Pool Institute International Bronze Award Recipient—1998-1999
Aqua Magazine Aqua Design Award Recipient—1998
Town & Country Landscape Supply Co. Creative Achievement Award Recipient—1998
Illinois Landscape Contractors Association "Excellence in Landscape" Silver Award Recipient—1998
Aqua Magazine Aqua Design Award Recipient—1997
Unilock, Inc. Best Design Award Recipient—1997
Illinois Landscape Contractors Association "Excellence in Landscape" Gold Award Recipient—1997
Illinois Landscape Contractors Association "Excellence in Landscape" Silver Award Recipient—1996
Home Builders Association Excellence in Landscape Architecture Award Recipient—1994
Illinois Landscape Contractors Association "Excellence in Landscape" Merit Award Recipient—1993
Illinois Landscape Contractors Association "Excellence in Landscape" Merit Award Recipient—1992