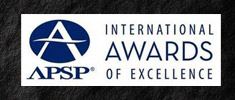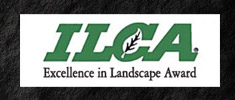 About Black Creek Canyon, Inc.
Our passion is to create the very best in outdoor living design and construction. We invite you to see how a pool, waterfall, outdoor kitchen, gazebo, or pavilion designed by Black Creek Canyon can transform your entire backyard and change the way you live and entertain forever.

At Black Creek Canyon, we work with you, the homeowner, to build indoor/outdoor environments that are designed to delight the senses and to deliver exceptional value on your investment. Every design poses the challenge of how to fit the built environment to the way you live. We have been designing prizewinning indoor/outdoor spaces, custom pools, and custom waterfalls for more than 30 years, working to the highest professional standards. Our team brings expertise, art, and a thorough knowledge of building materials and methods to our work.
Custom Pools and Pool Designs
In a fast-paced hectic environment like Chicago, there's nothing quite like a swim in your own pool to give you the impression that you're on vacation in your own home.

Our custom-built pools and waterfalls have been featured in every leading trade and lifestyle publication in our industry. We partner with ProScapes pool removal services to first remove any remnents of your existing pool. Then, our expertise lies in crafting original, custom designs that provide a unique blend of functionality and art to fit your tastes and lifestyle. Find out why demanding clients such as renowned artists, entertainers, corporate executives, and professional athletes choose Black Creek Canyon when looking for the ultimate in custom pool, waterfall, landscaping, and outdoor-living design.
Meticulous Planning
Communication is of critical importance to a successful building project. We work with our clients closely to be sure that every detail in our designs meets with their approval. On matters of schedule and budget, as well as every other aspect of the job, we do what we say we'll do.

Low Maintenance
We build pools, waterfalls, and other features to provide pleasure, not stress. Our designs require little maintenance and upkeep. Please give us a call to find out how you can add these beautiful, functional features to your home.

Transforming Outdoor Living since 1981

For over 30 years, Black Creek Canyon has strived to provide the discerning home owner with the industry's absolute best in design, materials, and construction.
Form Follows Function in Every Design
Every custom pool, waterfall, and outdoor living space we build is designed entirely around your requirements. Nearly all of Black Creek Canyon's pool designs started with a client's idea, often inspired by travel. Whether with enormous palm trees from Dubai or turquoise slate rock from Arizona, we have helped our clients re-create their far-flung experiences and memories in their own homes. No dream is impossible!

It's well beyond just having a nice pool or an outdoor kitchen. It's about your enjoying every precious minute with the ones you choose in the manner you choose. No driving, no parking, no packing—we bring a private paradise to you. Let us know how we can transform your home and your vision into a space you'll treasure.